Top 30 cryptocurrencies slipped as the market went red
The top 30 cryptocurrencies, excluding the top four stablecoins — USDT, USDC, BUSD and DAI — have slipped in the past 24 hours as the market shows signs of a downturn, according to data provided by CoinMarketCap (CMC).
With the start of 2023, most digital currencies saw an upward trend. The total crypto market cap rose from the $797 billion to $1 trillion on Jan. 18, per CMC data. Per the price aggregator, the total capitalization dropped to as low as $956 billion and is currently at the $969 billion mark.
The on-chain data and analytics provider, CryptoQuant, had previously warned about the formation of a bubble that could be negatively affected even by a slight drop in bitcoin's (BTC) price. 
As the BTC price dropped from a peak of $21,528 to $20,814 in the last 24 hours, CryptoQuant's prediction has been showing signs of coming true.
Ethereum has also plunged by 3.58% in the past 24 hours and currently trading at $1,526. This price point is still up by over 9% over the past week.
Moreover, the top three losers on the list are dogecoin (DOGE), cronos (CRO) and monero (XMR), with 8.42%, 8.02% and 7.88% drops in the past 24 hours.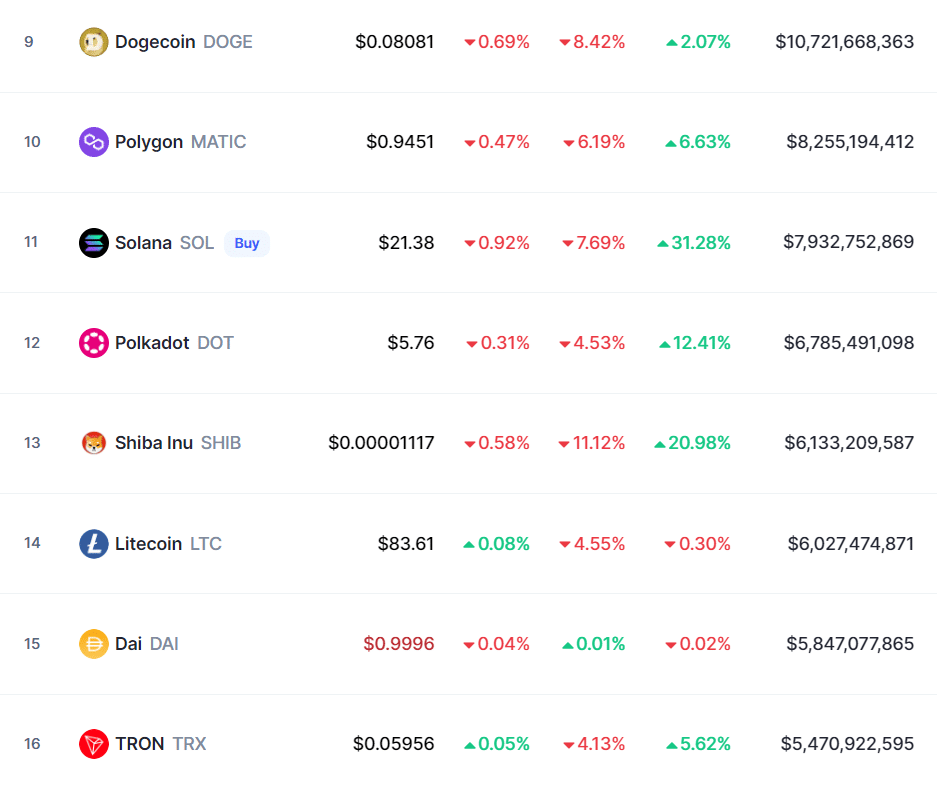 The current market situation has a slight impact on three of the top four stablecoins — USDT, USDC, BUSD and DAI.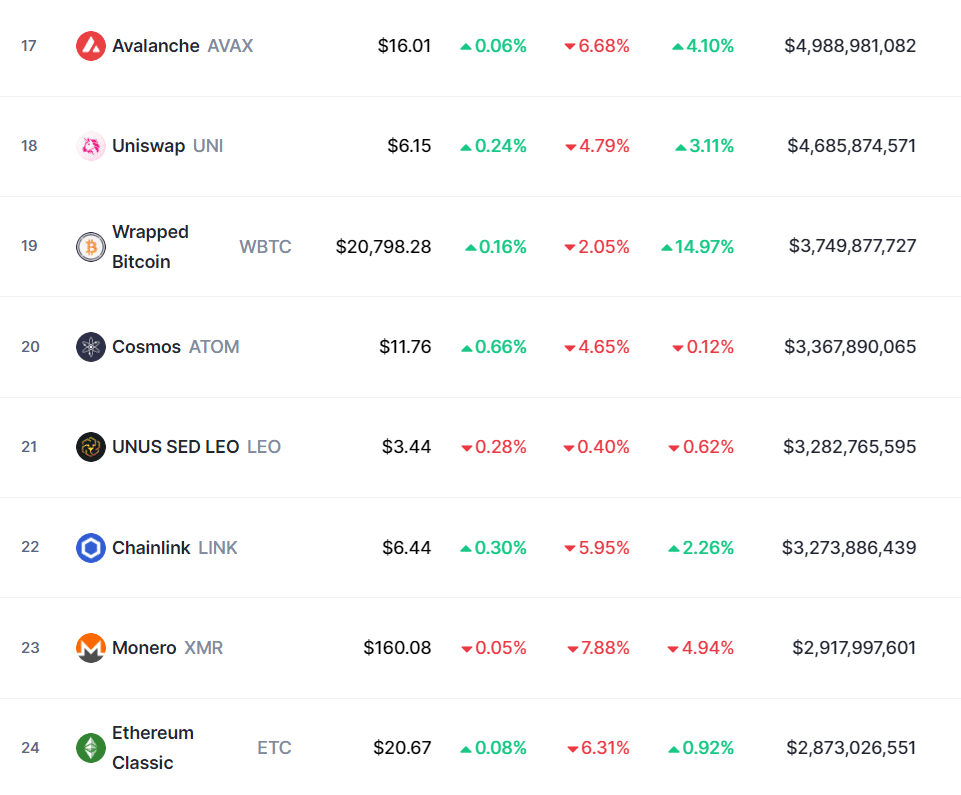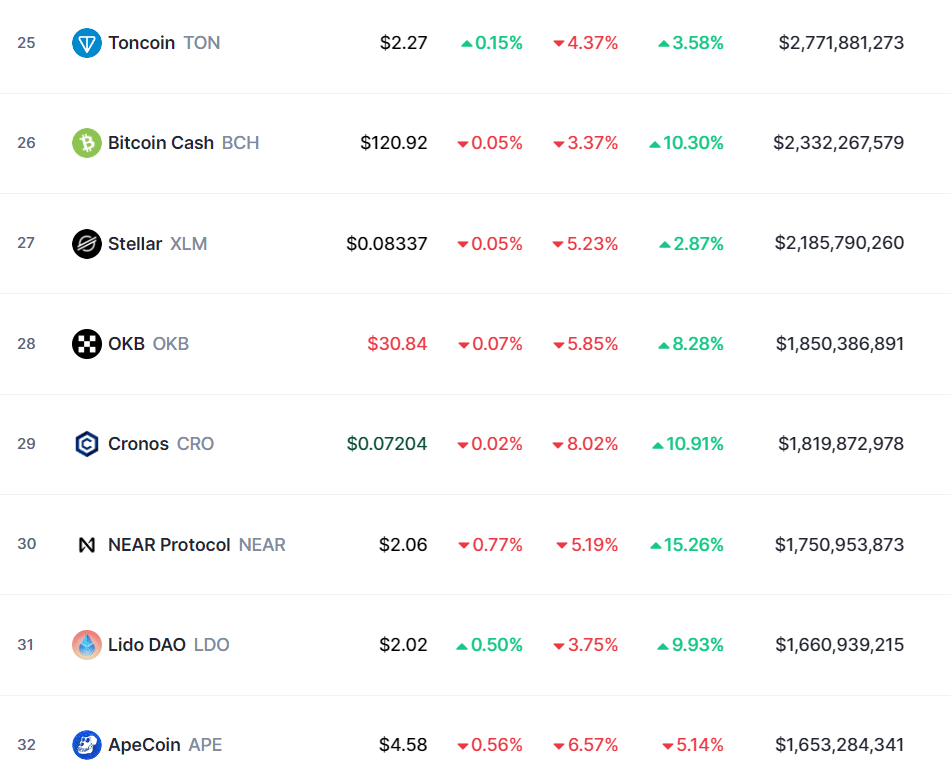 Products You May Like