Activists Sue New York For Approving Bitcoin Mining Operation
Despite the growing appeal of crypto and how it is reshaping the world's financial markets, some people just don't want anything to do with it.
On January 13, two environmental groups named Clean Air Coalition of Western New York and Sierra Club filed a lawsuit against New York state agencies, namely: the New York State Public Service Commission (NYPSC), Fortistar North Tonawanda, LLC, North Tonawanda Holdings, LLC, and a Canadian crypto mining company Digihost International, Inc. in the Supreme Court of Albany County.
Clean Air Coalition and Sierra Club are both represented by Earthjustice.
GPU Cards are being used for cryptocurrency mining. Source: 

SectigoStore
Violation Of The Big Apple's Climate Law
The basis of the said lawsuit was due to the approval of NYPSC of a fossil fuel-burning Proof-of-Work (PoW) crypto mining operation inside a power plant of Fortistar (located in North Tonawanda).
The approval of NYPSC automatically violates the state's sweeping climate law, specifically the 2019 Climate Leadership and Community Protection Act (CLCPA), Earthjustice said. 
Fortistar's power plant was taken over for crypto mining operations. Source: Ted Shaffrey/AP
According to court documents, the facility would be operational 24 hours a day, seven days a week, and produce up to 3,000% greater greenhouse gas emissions as a crypto mining complex.
This is the first time a lawsuit of this kind has been filed to require compliance with the mandate of New York's major climate statute.
According to Chris Murawski, Executive Director of Clean Air Coalition:
"The PSC is failing in its role as a regulatory body to protect public health and to uphold the requirements of the Climate Leadership and Community Protection Act. Clean Air will continue to fight against the burning of fossil fuels to generate power for cryptocurrency mining, especially in residential areas like North Tonawanda."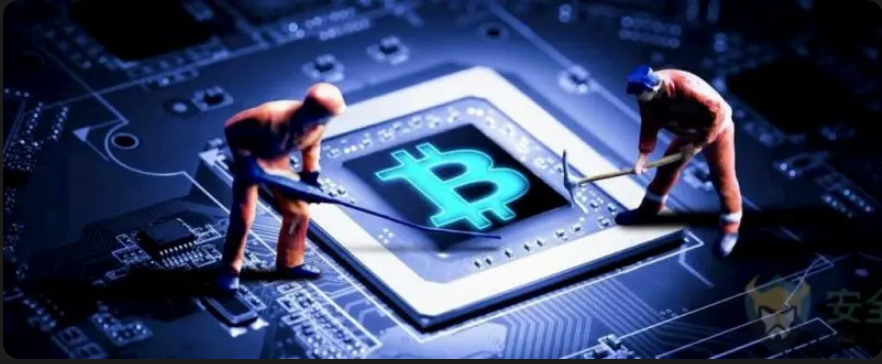 Image: Watcher Guru
Crypto And The Environmental Impacts
Aside from the obvious greenhouse gasses that a power plant emits as a byproduct during its operation (which contributes to the increase of greenhouse gas emissions worldwide), the plaintiffs of the case argue that the communities surrounding the taken-over power plant have been greatly affected and are considered under the 2019 climate law as "disadvantaged communities."
This classification can bring huge consequences to the people of New York who are living near and are reliant on the Fortistar power plant.
That means those communities have higher chances of experiencing negative environmental impacts, which can be a huge and long-lasting burden to many individuals and families within the vicinity and operational radius of the power plant.  
Crypto total market cap at $927 billion on the weekend chart | Chart: TradingView.com
For his part, Dror Ladin, Senior Attorney at Earthjustice, said:
"New York's landmark climate law means that agencies can't ignore the climate and environmental justice consequences of their decisions."
During the clearance process, Clear Air and the Sierra Club voiced environmental concerns to the PSC. In response, Digihost stated in public papers that it would convert the facility to renewable natural gas, with the ultimate objective of using 100% hydrogen by the end of 2023.
-Featured image by The Independent
Products You May Like